About Me

Real estate is my life. It is my day job, if you will, but it consumes my nights and weekends, too, and I have been doing it for over 15 years.
My understanding of client service stems from my hospitality background (I built, owned and operated lodges on the beaches of Malawi, managed a game lodge, and fixed bore holes under the watchful eyes of a couple of cheetah). From hospitality to real estate, I understand the need for distinctive real estate representation and quality service.
It is the desire to provide my clients with high quality service and localized knowledge, that

pushed me to open my own brokerage here in Bracebridge, and concentrating my marketing efforts in promoting my clients properties here in Bracebridge
Today, as designated real estate agent and broker of record, specializing in cottages and homes in Bracebridge and the surrounding Muskoka region, I couldn't ask for a better job. It's a great feeling to live and work in an area as spectacular as Bracebridge and Muskoka. Every day I gain a greater appreciation for all that this area has to offer, and boy does it have a lot.
As a full time REALTOR® my approach to real estate is focused around getting to know my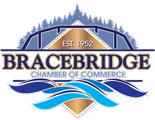 clients as real people, and taking care of them from beginning to end, and ensuring they get the best deal possible. Transparency is my motto, and at all times you will receive complete transparency of all information received and available.
I cut my teeth in real estate 15 years ago in Africa, working together with the top real estate developers and speculators I also partnered in various real estate developments and acted as lead project manager for many of these developments (from affordable housing developments, mixed use development and retail centres).
My Values are:
Service - Service to my clients above all else.
Transperancy - openness, communication, and accountability. Operating in such a way that it is easy for you to see what actions are performed and why.
Improvement - Continuous innovation, reinvention and improvement in all I do.
Fun - Work with passion and always have fun.
Be the Best - Always striving be the best, always lead, and never follow the industry's bad habits or history.?
Add Value - Add value for my clients, far in excess of the possible commission that may be earned.